Today was the yearly Young Dog Day organised by the N.B.T.C.
Since a couple of years, this day is combined with the 'Championship Club Match'.
Of course we were there to show off our beautiful youngsters from recent litters.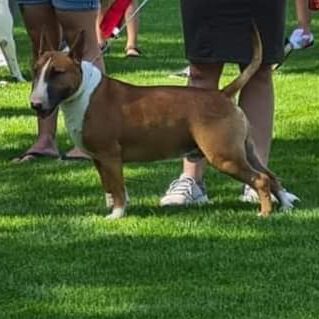 Most proud we are of Isidro of Laelaps, a.k.a. "Ozzy", who won his class on both the Young Dog Day and the Clubmatch.