We are looking for a new 'forever' family for Galahad of Laelaps, born 22nd of May 2018, due to a mismatch with his previous owners. He is a good boy, but will challenge you a lot. Therefore we are looking for an experienced person with a lot of time, without small children. Galahad has been taking part in a heart study by Dr. H. Van Meeuwen, which means he has been dopplered at 6, 9 and 12 weeks and at ~6 months old. We prefer that he continues to be part of the study, which means he would also be tested at 1 and 1,5 years old. He is also BAER tested and fully vaccinated.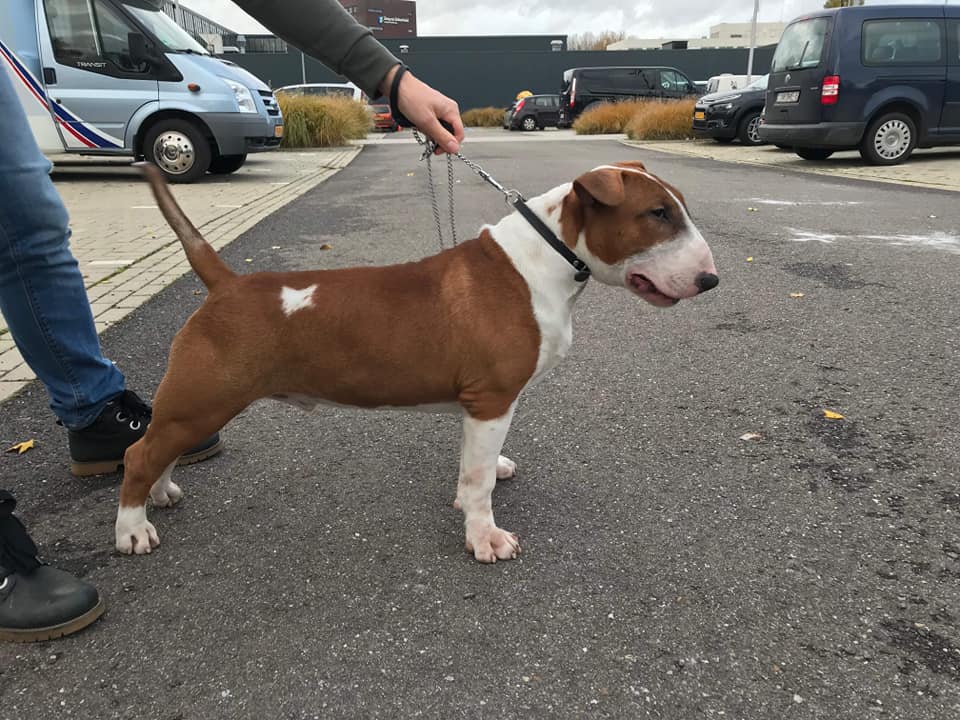 Galahad of Laelaps at 5,5 months old.
If interested please contact us by sending an email.